THE FUNNY THING ABOUT DESIGN by COSIMA REIF – : – : – : – 27.09.–31.10.2014 (prolonged to 15.11.2014)
From ironic to alienating, but always a blast: in her monumental manga Cosima Reif, illustrator, author and Viennese by choice, turns her attention to design and designers, design anecdotes and design analysis. Star architects, fashion designers, even nail designers – for her simply stuff she can have a whale of a time making fun of.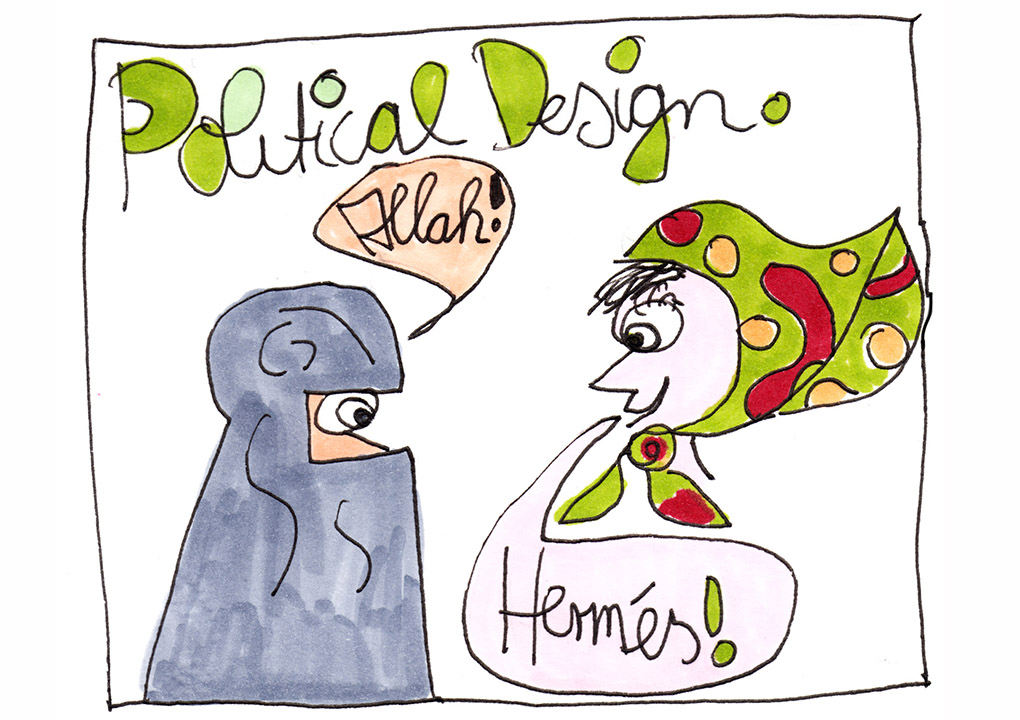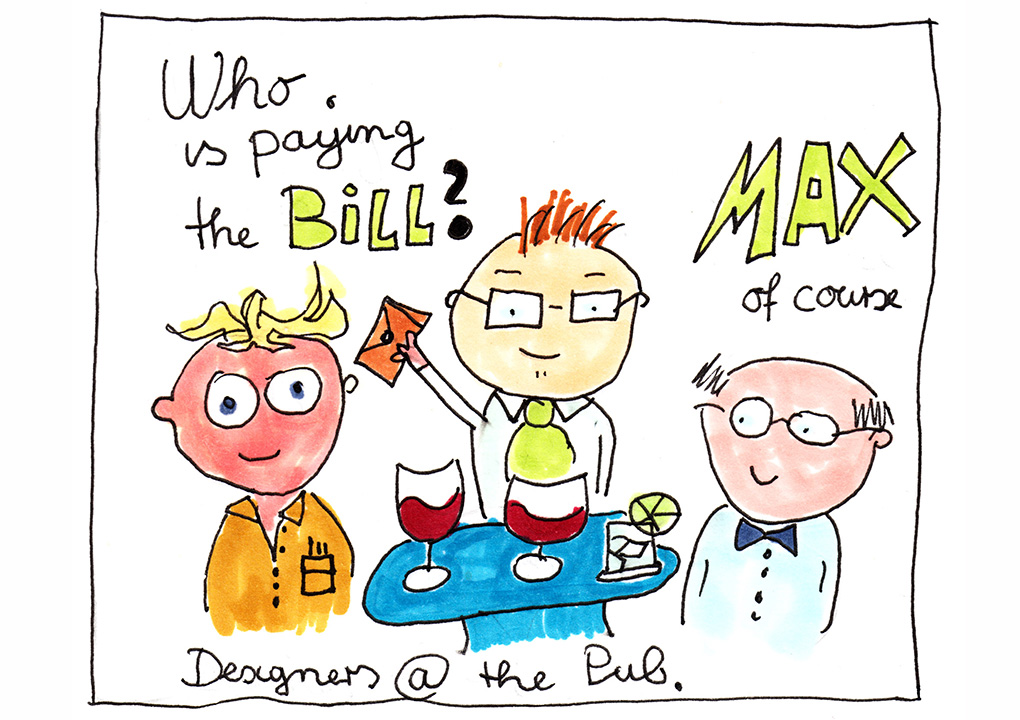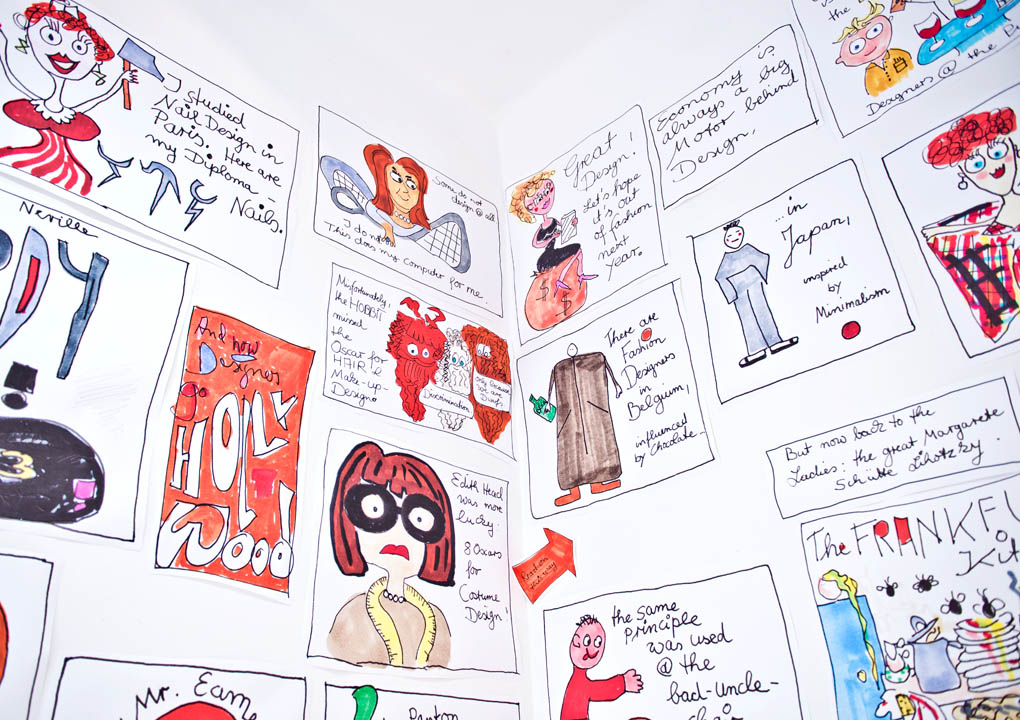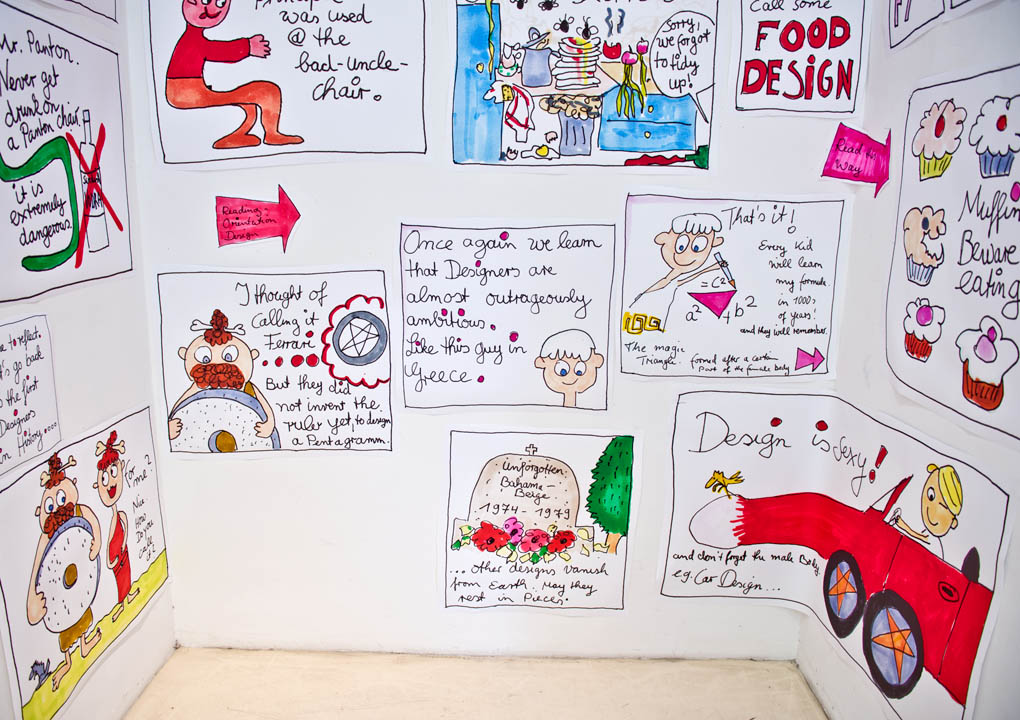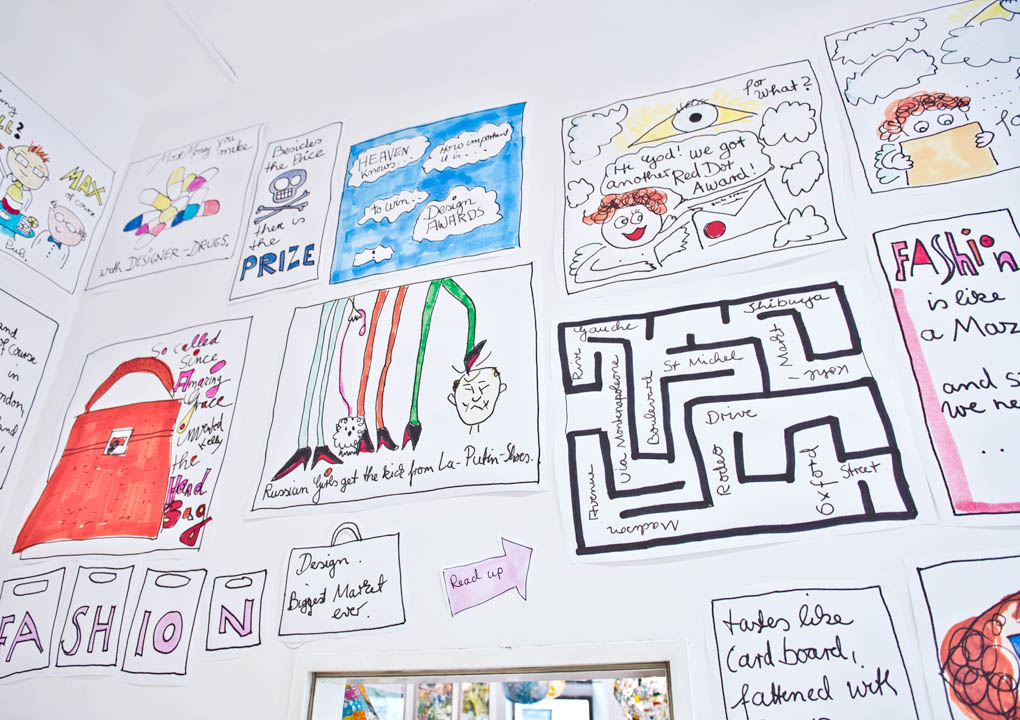 THE FUNNY THING ABOUT DESIGN by COSIMA REIF Thanks to [In Order of Appearance]: Philippe Starck, Dieter Rams, Max Bill, Frog Design, Nagelstudio Monique, Zaha Hadid, Wolfgang Joop, Stiletto, Raffael, Neville Brody, Edith Head, Ann de Meulemeester, Yoshi Yamamoto, Vivienne Westwood, Christian Louboutin, Meta-Design, Frank Lloyd Wright, Eileen Grey, Michael Thonet, Ray & Charles Eames, Verner Panton, Walking Chair, Margarete Schütte-Lihotzky, Hummingbird Bakery, Ernst Dryden, Pythagoras, Bertone, Colani, Karl Lagerfeld etc.pp. For the exhibition appears a publication/catalogue.