PING MEETS PONG
You say Ping and we say Pong. Our "Ping Meets Pong" table was developed as one of the first Walking Chair furniture designs in 2002. It can be used as dining/conference table with a turntable (so-called lazy susan) and can be easily converted to a ping pong table by just adding an easily fixable plug-on net. For your success, please follow these golden rules:
1. Watch out for a partner you want to win with
2. Find your vis-a-vis with whom you want to be triumphant
3. Take care, at this table you will change your attitude more than once
4. Be always choosy regarding your partner, rival and position
5. Let questions revolve first, then partners and rivals
6. Hit back as soon as you disagree on a position
7. Find some balance: sometimes it might be useful to centre the inner circle of Ping Meets Pong
8. Notice: the answer to Ping is not always Pong, just as Pong does not usually affect Ping
9. Beware the off: you will have to bow
10. Award your table mates with an off: now relaxez-vous!
PING MEETS PONG blue version with revolving lazy susan and net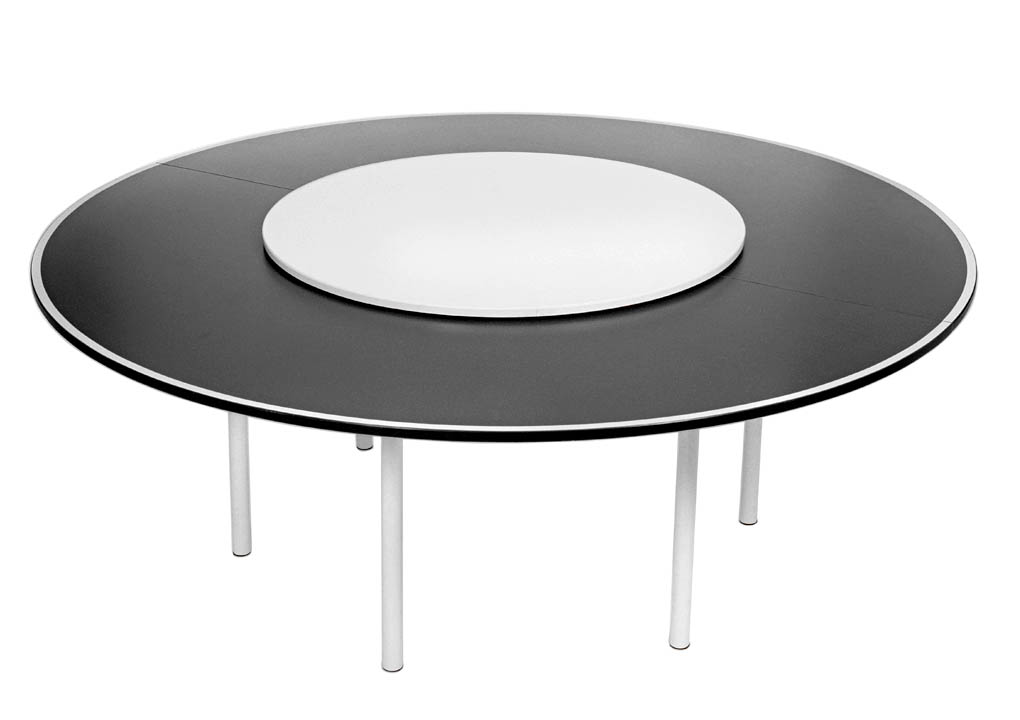 PING MEETS PONG black version with revolving lazy susan and net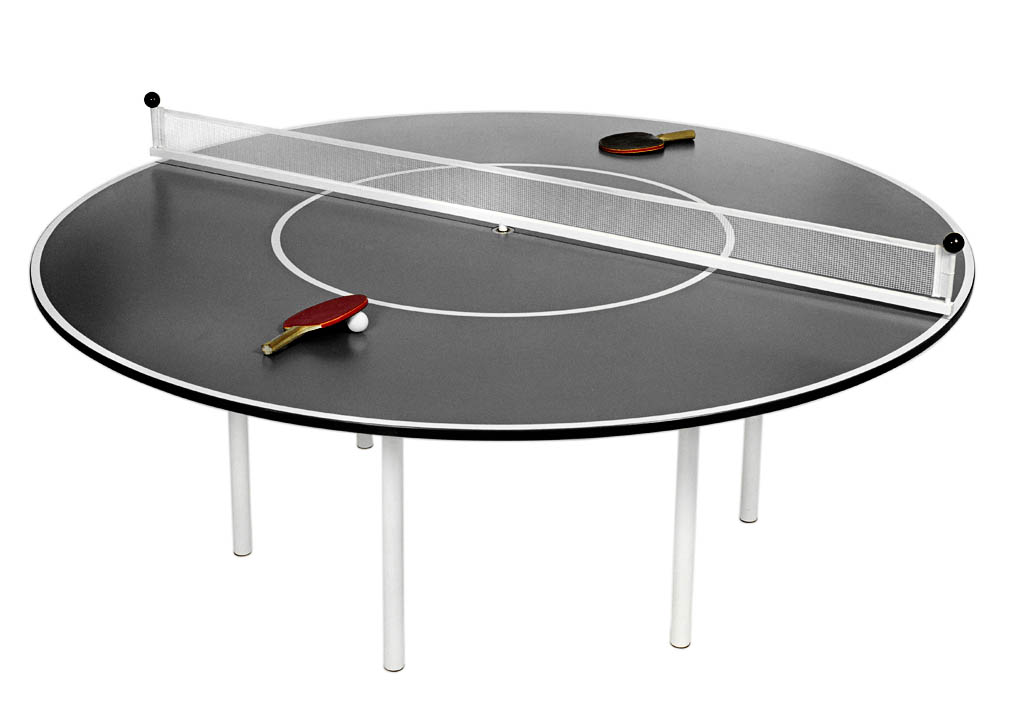 THE VERY FIRST WALKING CHAIR SHOW at Designersblock included an original Walking Chair, Ping Meets Pong and a gang of Singles, London, 2002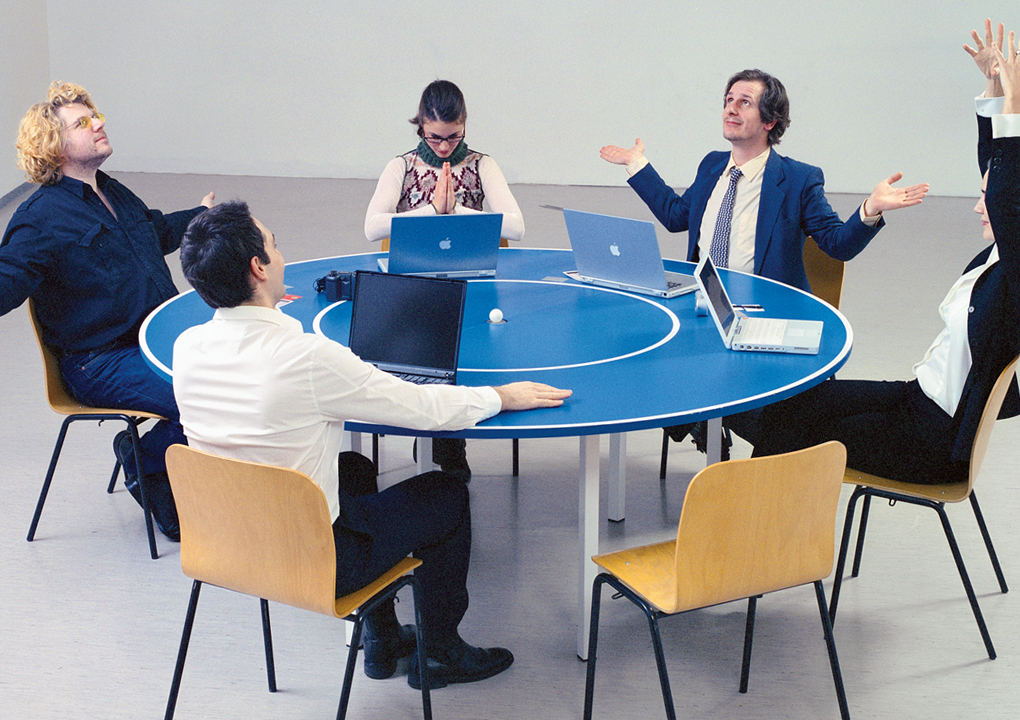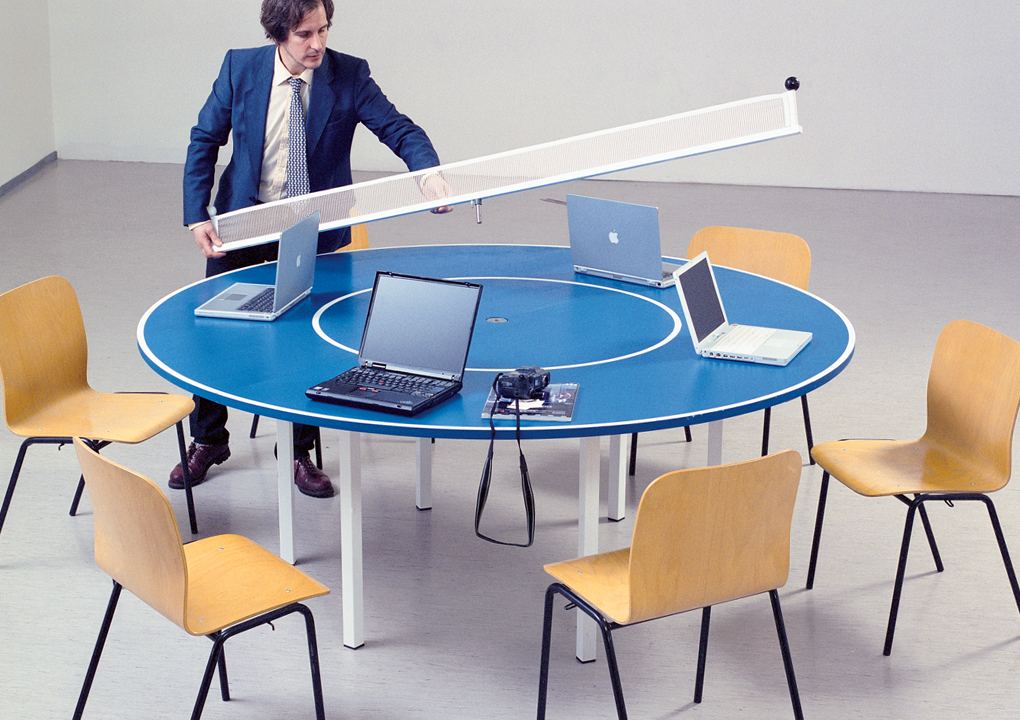 PING MEETS PONG a conference and dining table, plus a ping pong table in one, photo ©Guenter Parth, 2003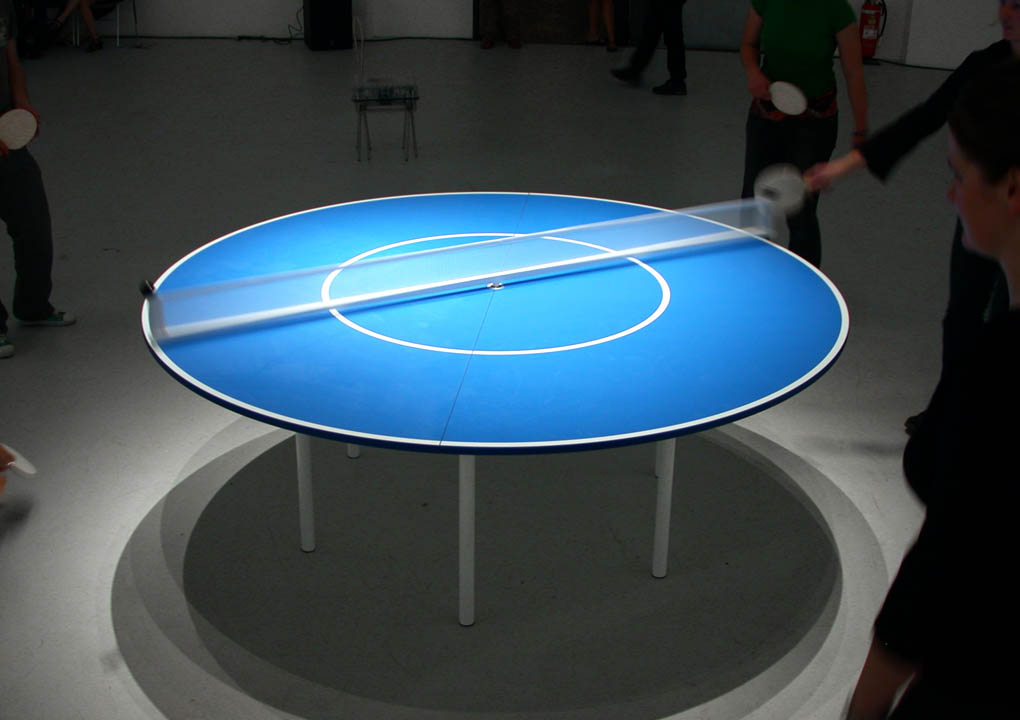 PING MEETS PONG exhibition at MAK, Museum of Applied/Contemporary Arts, Vienna, 2004 – curated by Andreas Kristof, photo ©Laurent Ziegler