VÖSLAUER EVENT BAR & LOUNGE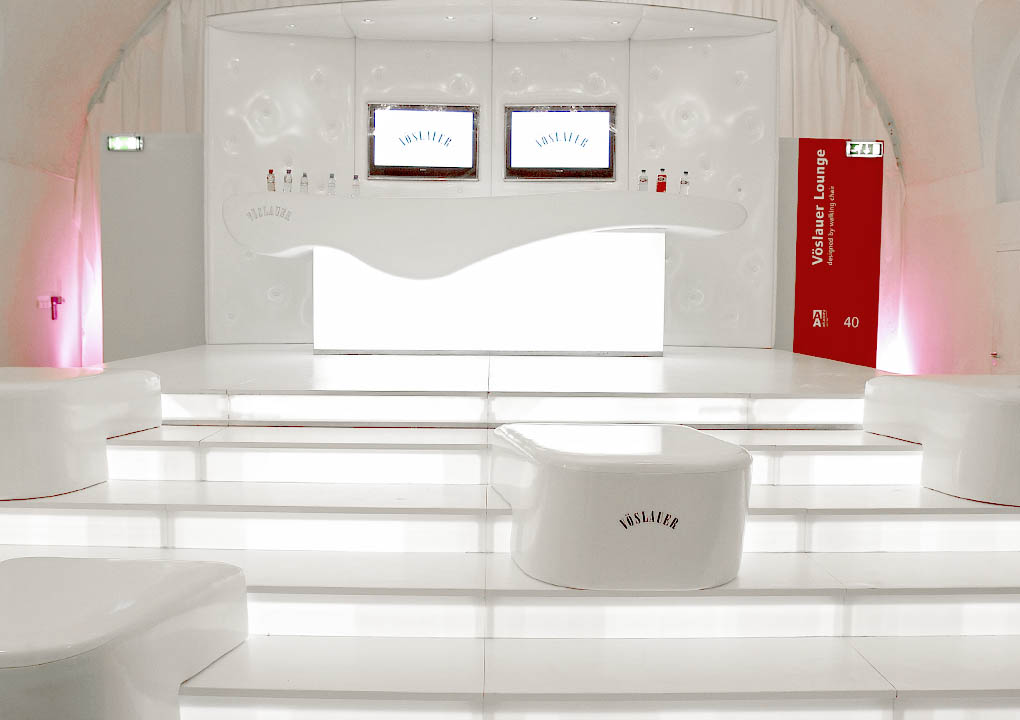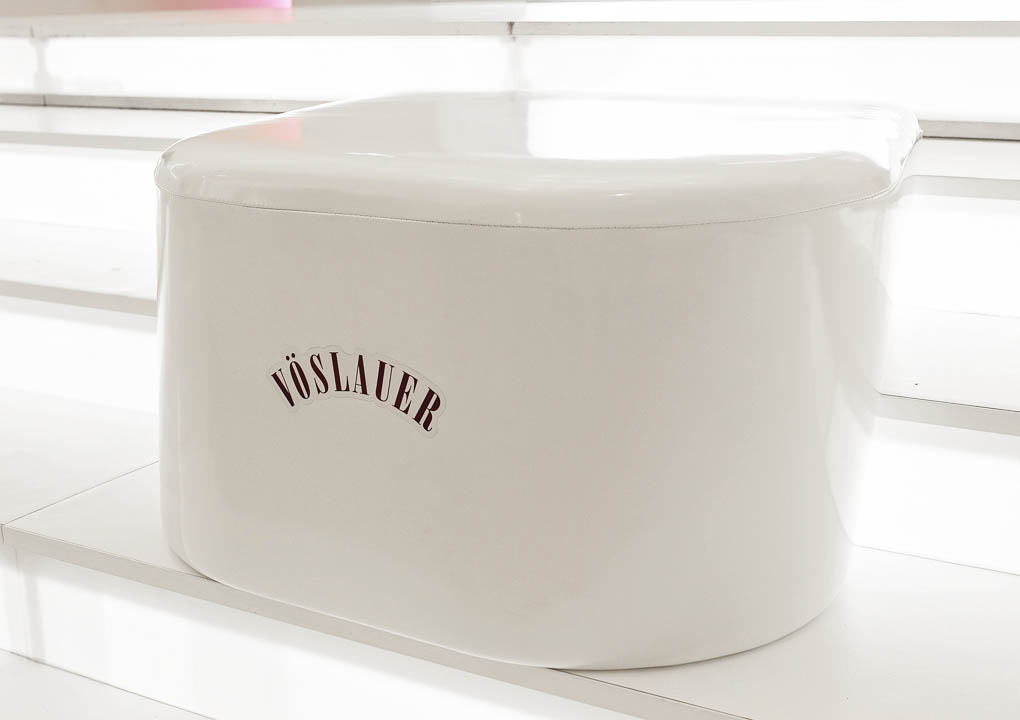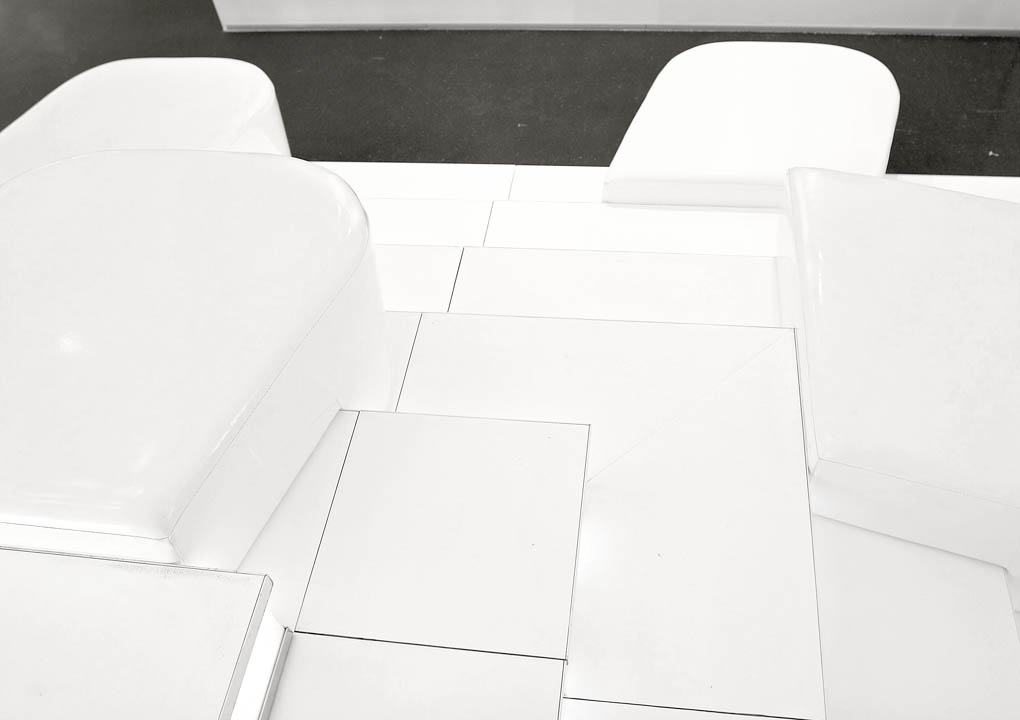 VÖSLAUER BAR EVENT BAR & LOUNGE Vienna, 2008
The bar developed by Walking Chair 2007 was built on a heightened platform and surrounded by stairs. This special form was a thematic allusion to glamorous Hollywood staging as it was planned to present the Vöslauer bar in the scope of some fashion shows. The bar area was equipped with high-tech elements such as Sony LED screens and many more. Walking Chair designed some stair-seats, the so called "Stair Chairs" which can be used as stairs or seats, independently from the bar. The successful cooperation was continued with a further project: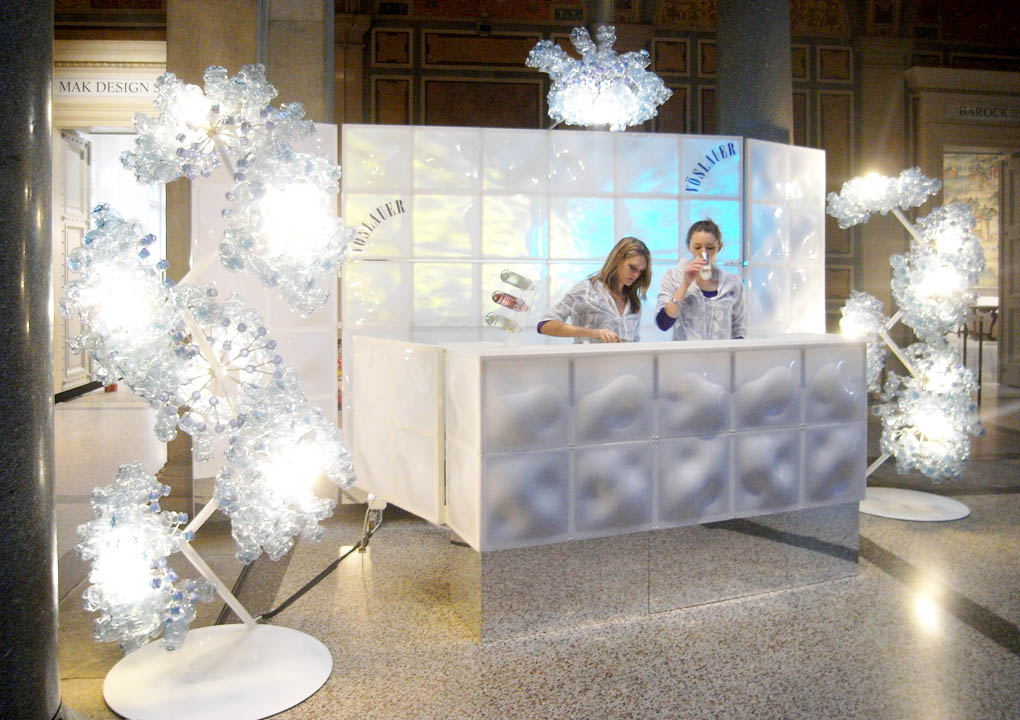 VÖSLAUER MOBILE EVENT BAR featuring Pet Light Tree and Pet Light, Vienna 2008
The Vöslauer Mobile Bar should have less weight and a smaller price than the previous bar model. The Mobile Bar was designed as a cubic element and covered with a 3-dimensionally altered acrylic coating which created the impression of a moving water surface. Unlike the preceding model which required a heavy truck for transportation, the new Mobile Bar can be easily built up by two people and fold together into a box which can be transported in a van.
VÖSLAUER EVENT BAR Pet Light Installation for Vöslauer Mineral Water, Vienna, 2008