ANIMAL FARM
My friend, the animal: A charming horde of unprecedented, yet friendly furniture! These unique furniture items have the shapes of abstract animals and are created of used furniture parts, packaging materials and instruments. As it is common with farm animals, these members of the Animal Farm serve a purpose and are useful for their owner, …even if he recognizes it at the second glance.
The Animal Farm Furniture pieces are available in different sizes, weight and colours. All furniture items are unique pieces "made by the artist"! For the "We make things & songs" live performances at "Salone Internazionale del Mobile" in Milan, Walking Chair designed a new Animal Farm Music-Furniture line: A "Guitar Bird", an "Amplifier Dog" and a "Grand Piano Table"…
We sing: "We call it Animal Farm, it's the animal alarm..."
ANIMAL FARM Collection, lefthanded Guitar Bird, Vienna, 2010
ANIMAL FARM Collection, Amp Dog, Vienna, 2010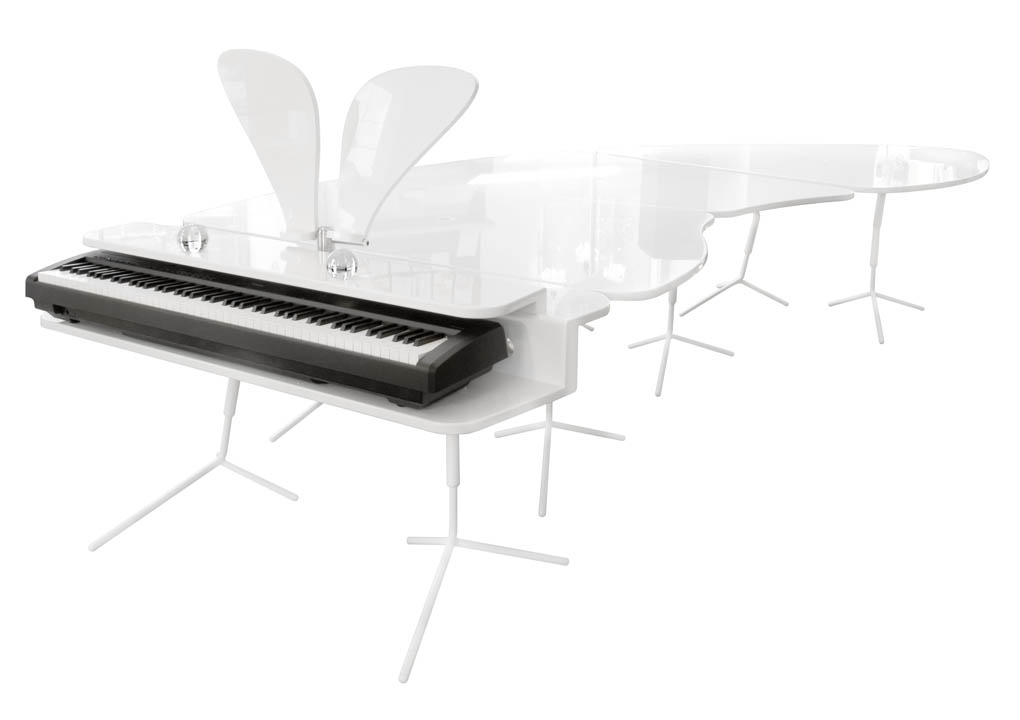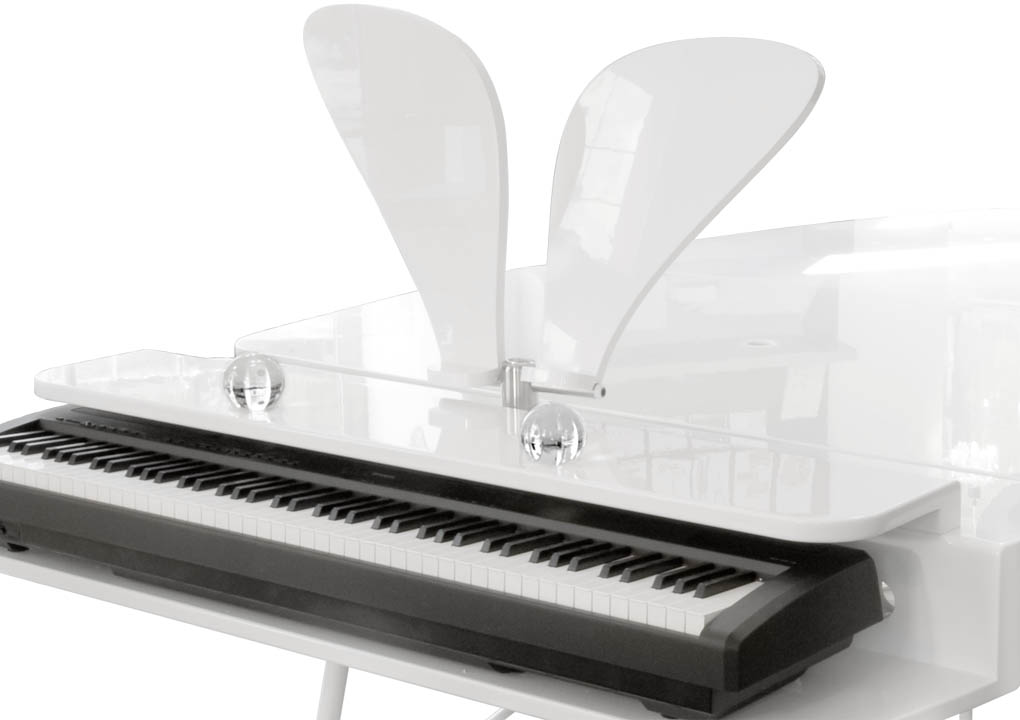 ANIMAL FARM Collection, Grand Piano Animal, the piece is made from three tables and one keyboard stand, Vienna, 2010
ANIMAL FARM Collection, two-legged speaker stand, Vienna, 2010
ANIMAL FARM Collection, Vienna, 2010
ANIMAL FARM Collection, Black Dragon Shelf, Vienna, 2008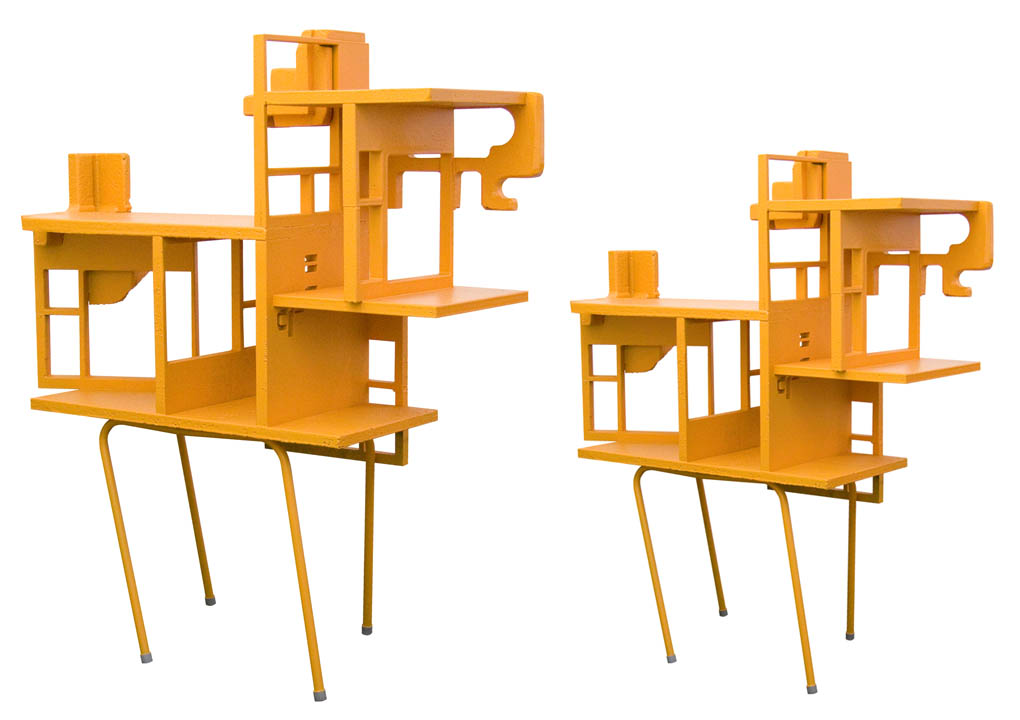 ANIMAL FARM Collection, Orange Goat Shelf, Vienna, 2009
ANIMAL FARM Collection, Green Wolf Shelf, Vienna, 2009
ANIMAL FARM Collection, Pink Donkey Shelf I, Vienna, 2009
ANIMAL FARM Collection, Green Dog Shelf, Vienna, 2009
ANIMAL FARM Collection, Green Dog Desk, Vienna, 2009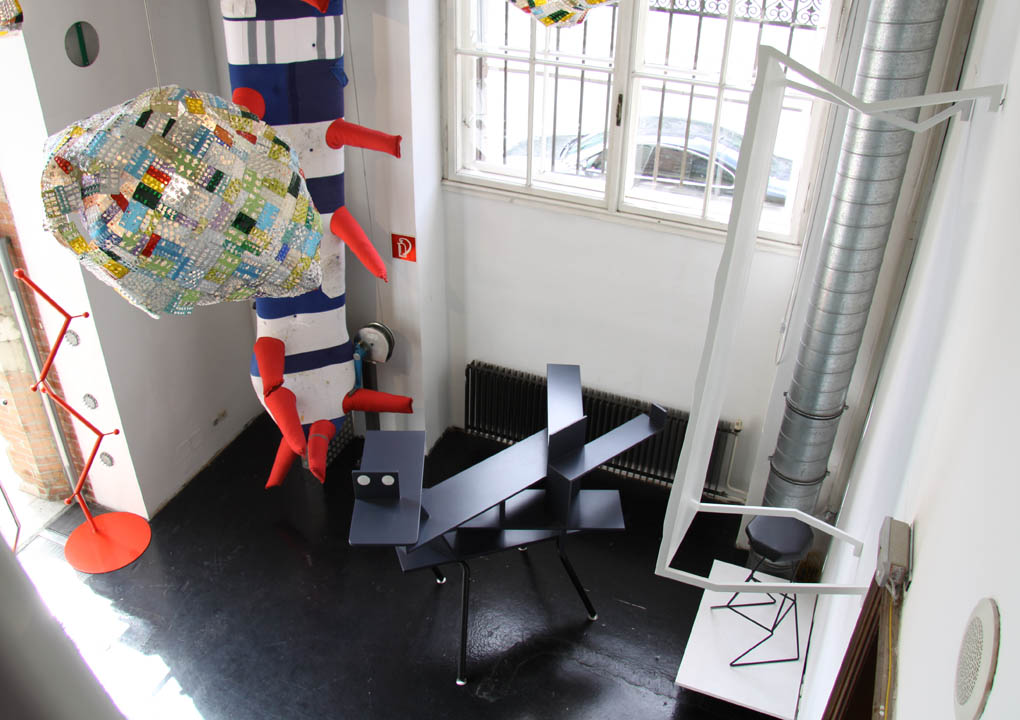 ANIMAL FARM at the Happy Landing exhibition, MAK Museum for Applied/Contemporary Art, Vienna, 2009
WALKING CHAIR performs among the Animal Farm, Salone internazionale del mobile, Milano, 2010