HARD WORKING FURNITURE
The Berlin-based fashion designer Daniel Kroh and the Walking Chair founder Fidel Peugeot met at the "Blickfang" fair in Vienna for the first time. Fidel Peugeot was so excited by Kroh's eccentric fashion that he immediately ordered a custom-made suit. This very first appointment led to their friendship and also became a cornerstone for a successful, long-term cooperation.
In spring 2008, Daniel Kroh presented cut-outs of his fashion collection Hard Working Landlords at the Walking Chair Gallery in Vienna. All pieces of the Hard Working... fashion line are made of used, sorted-out work wear. The signs of wear and tear turn into artistic elements and can be defined as Daniel Kroh's personal brand-mark.
The gallery exhibition inspired Walking Chair and Daniel Kroh to design a furniture collection. The Viennese furniture manufacture Kohlmaier was excited by the new idea and agreed to produce the upcoming collection.
The Hard Working Furniture line was an exciting challenge for all designers and producers involved. The first prototype was developed by Daniel Kroh in various workshops. To fit the furniture with optimal fashion, Daniel Kroh got inspired by new curves and lines. "The Hard Working Furniture project was a great fun as in spite of all defined specifications I was able to let my creativity flow. The challenges I had to face during the working process created new dimensions which I feel happy about" says Daniel Kroh.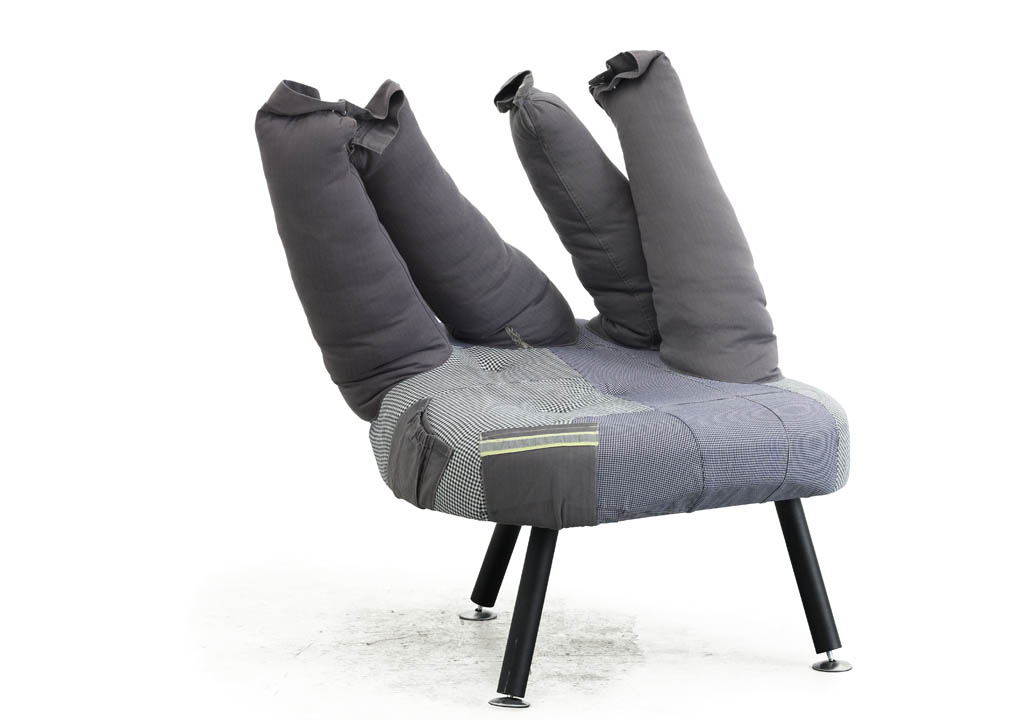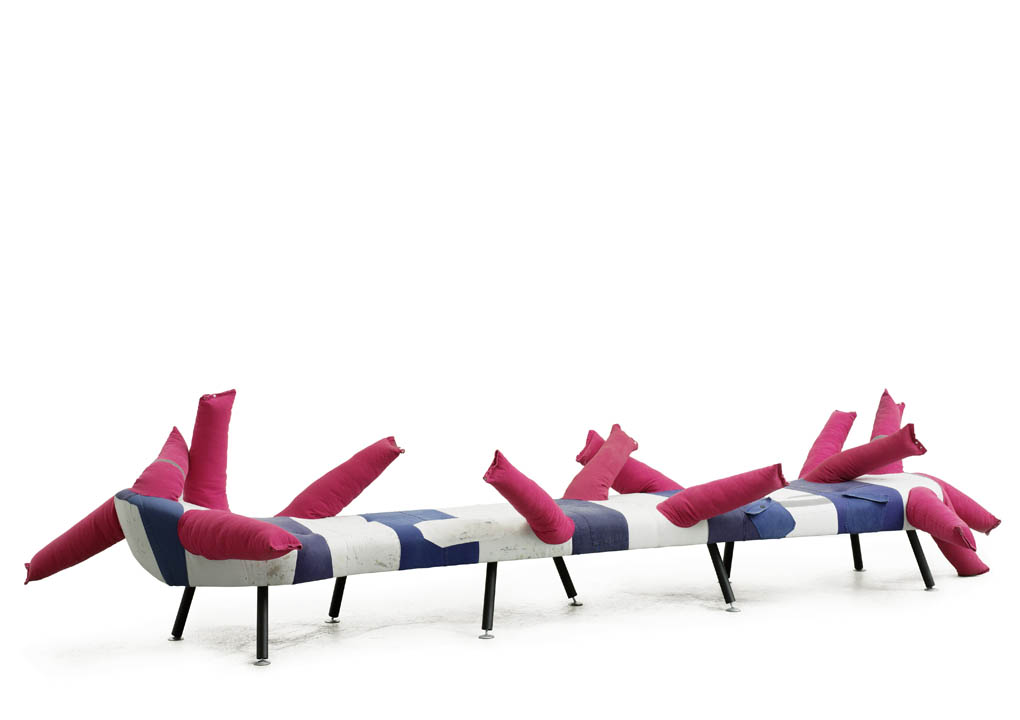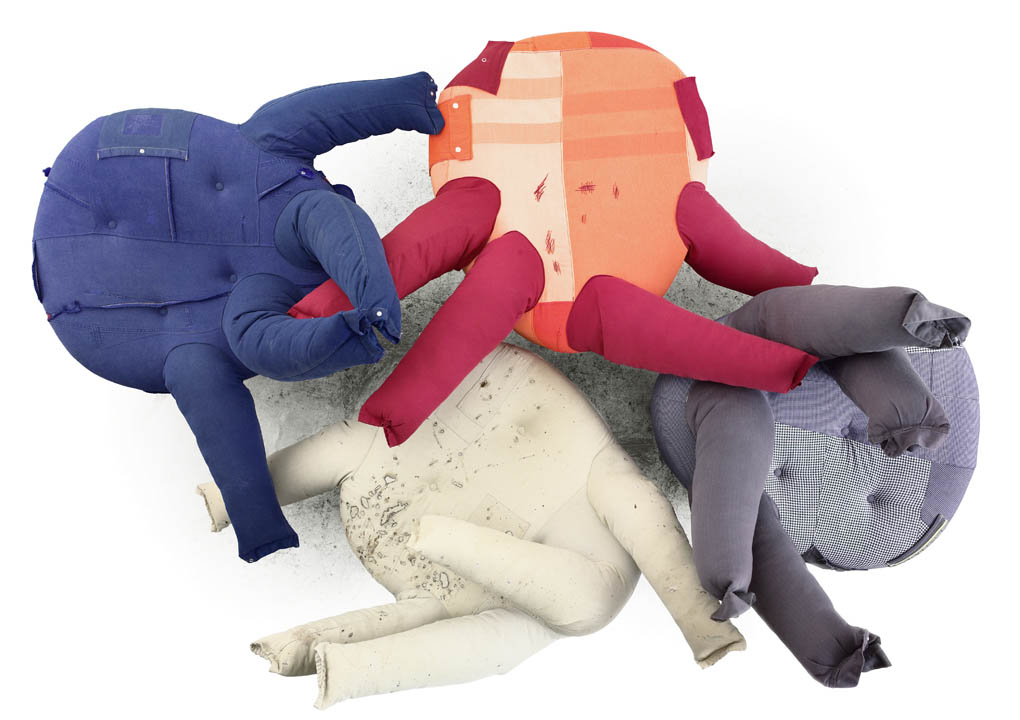 HARD WORKING FURNITURE lounge seats made from upcycled, original workwear, photo ©Achim Hatzius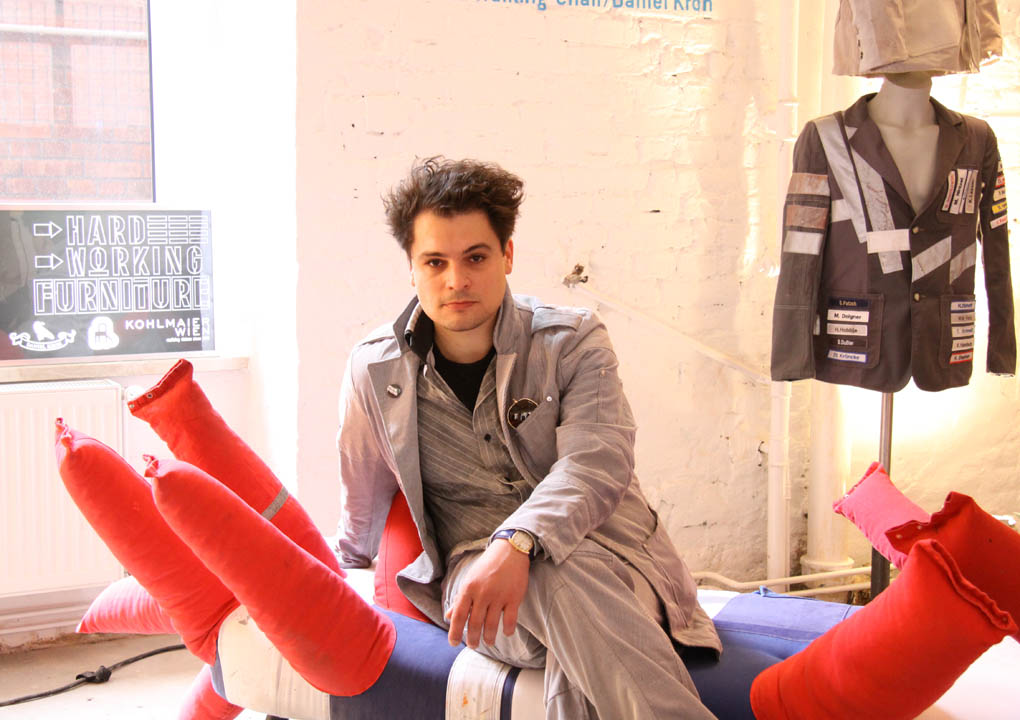 HARD WORKING FURNITURE a cooperation with Berlin based fashion designer Daniel Kroh, REclothings, 2008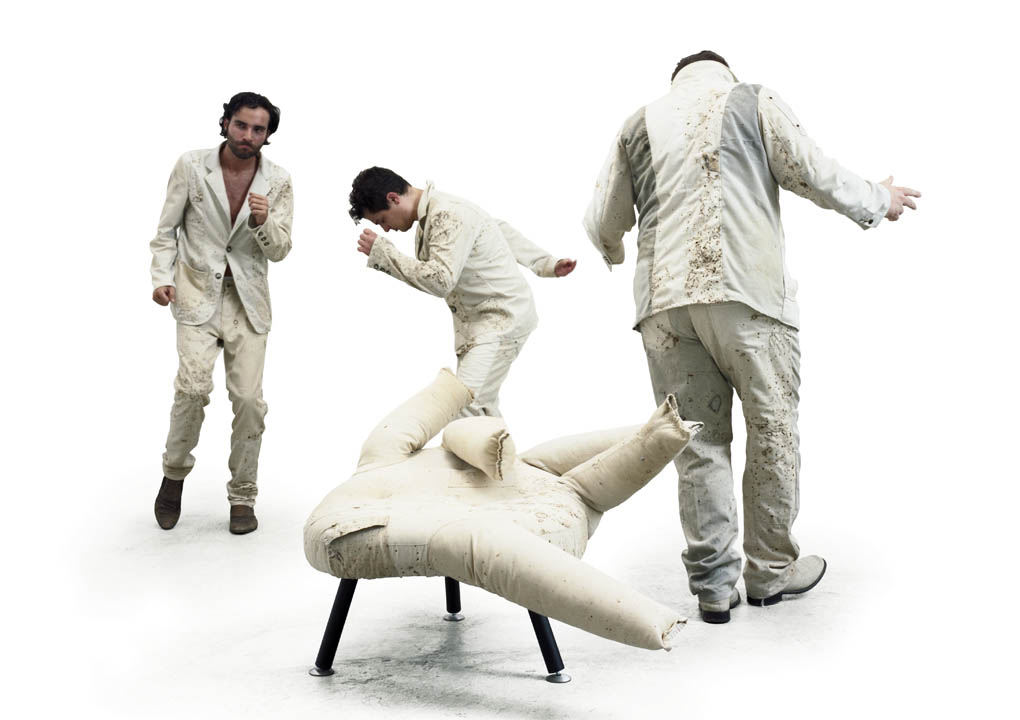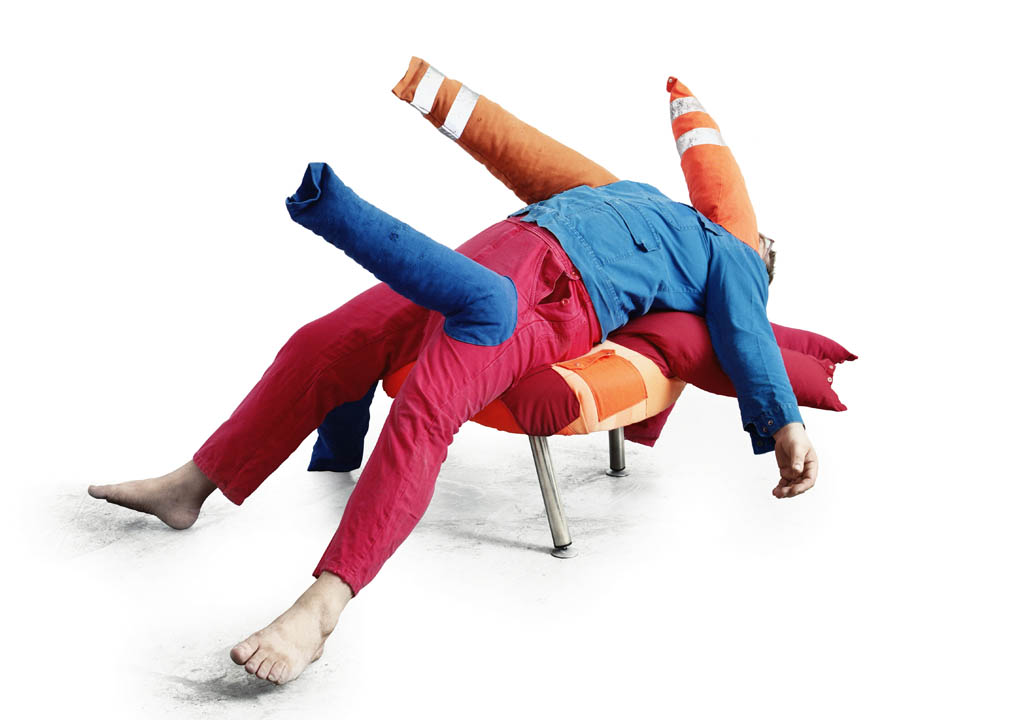 HARD WORKING FURNITURE more arms, more legs, Ferri Janoska, Simon Riegler & Fidel Peugeot wear Daniel Kroh, photo ©Achim Hatzius, Berlin 2009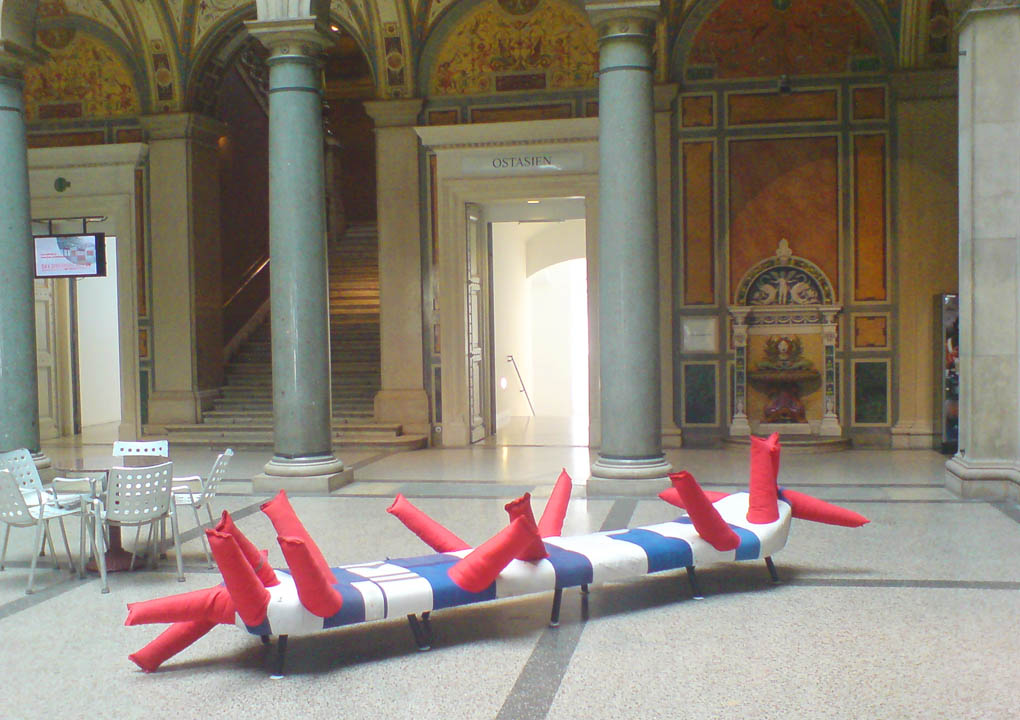 HARD WORKING FURNITURE at MAK, Museum of Applied/Contemporary Art, 2009
HARD WORKING FURNITURE at DMY International Design Festival, Berlin, photo ©Achim Hatzius, 2009