HIGH TEC — LOW TEC
The new High Tec — Low Tec furniture group is a hybrid which unites two different working methods: the process of re-using various materials as well as a highly developed coating technology merge into one piece of furniture.
Especially designed as a presentation tool for fashion items, High-Tec Low-Tec Furniture offers a range of niches and displaying possibilities for clothing and fashion accessories, enabling an easy, space saving and unique stand design.
High Tec: For more than two years Walking Chair has been cooperating with an Austrian company to develop a new high-tec furniture coating. Within this period the new coating methods were used for a wide range of Walking Chair projects and products: outdoor furniture (YOU MAY, A1 Arena), exhibition design (The IKEA Phenomenon, Modepalast Wien) as well as parts of gallery and museum design (Animal Farm).
Low Tec: The furniture pieces are assembled from re-used materials such as old furniture, metal, packaging leftovers or wood and then, combined into a new piece of furniture. Currently Walking Chair develops chairs, closets, rocking chairs, tables, sideboards and shelves.
All furniture pieces are unique and made by the artist. They are available in various colours and can be ordered directly or bought at expos and exhibitions.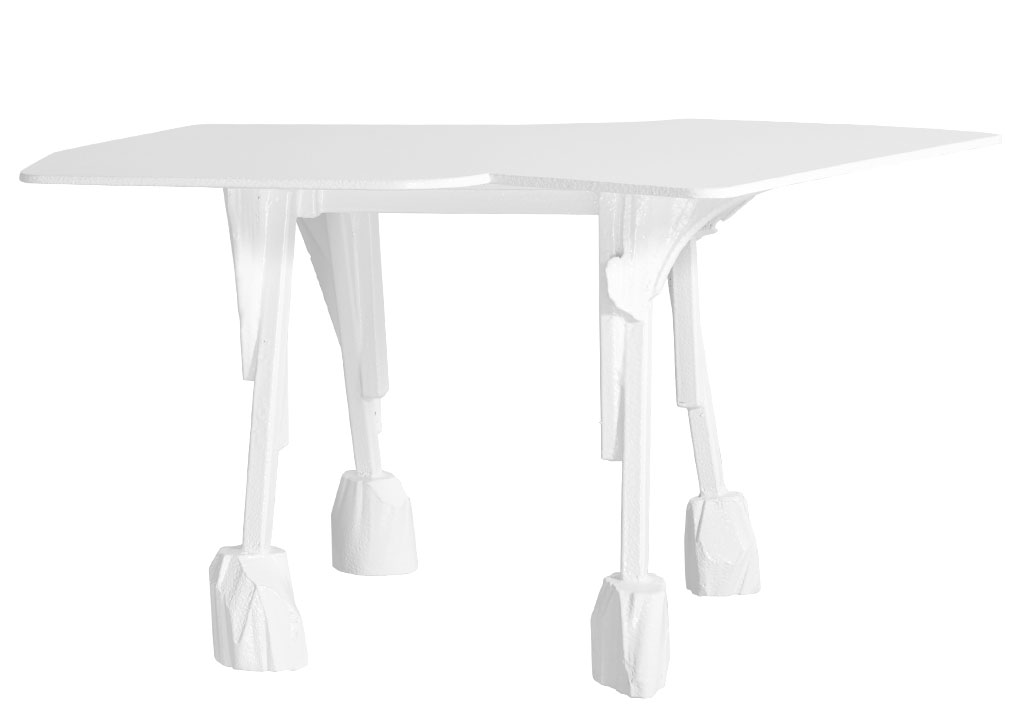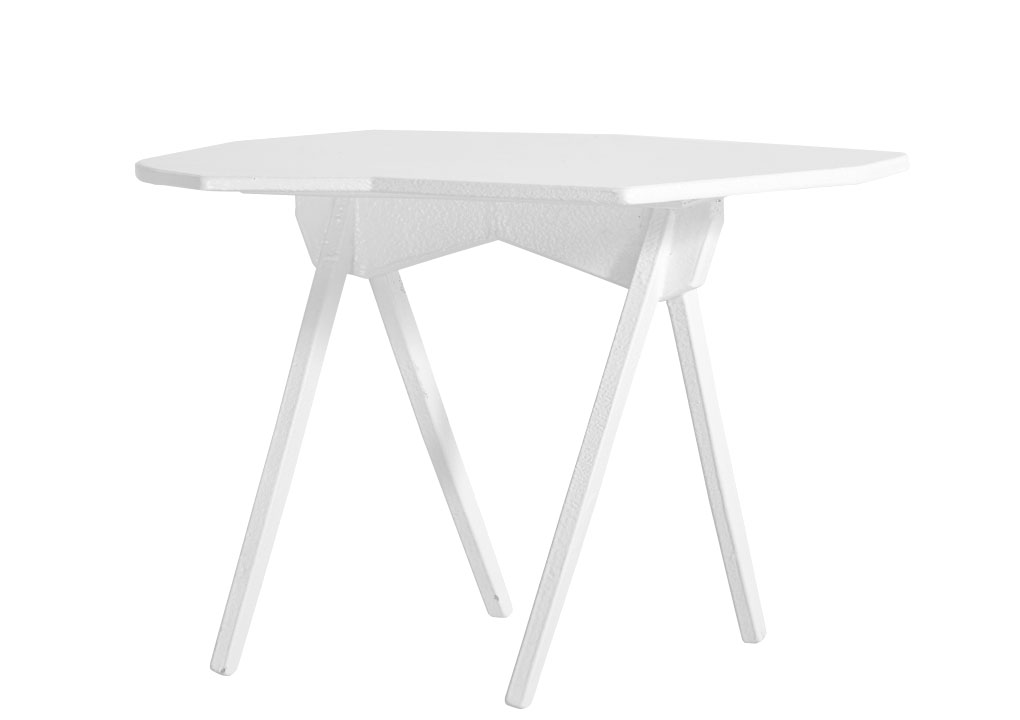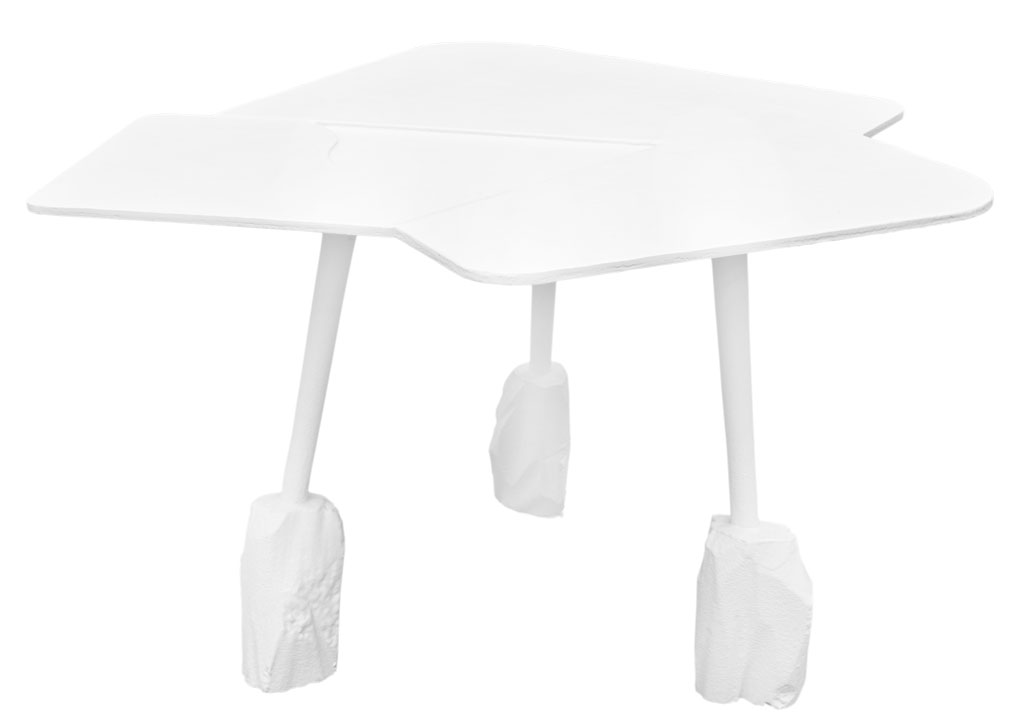 HIGH TEC — LOW TEC Furniture, Tables, 2010
HIGH TEC — LOW TEC Furniture, unique art pieces signed by the artists, Chair No. 23 belongs to Vienne Furniture Museum
HIGH TEC — LOW TEC Furniture, Rocking Chairs, 2010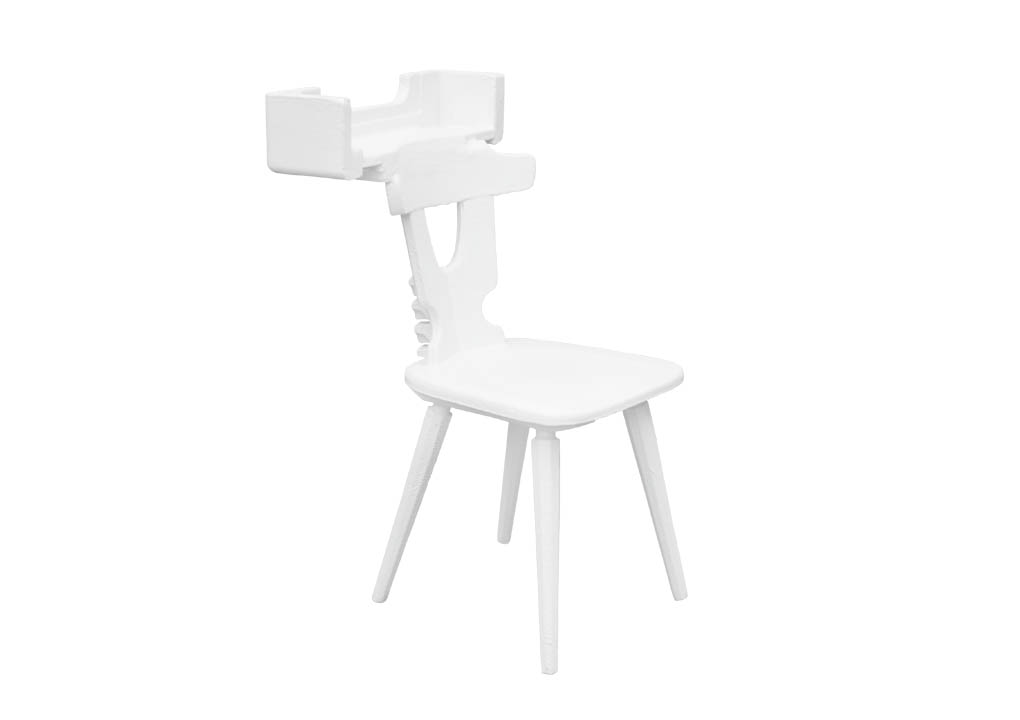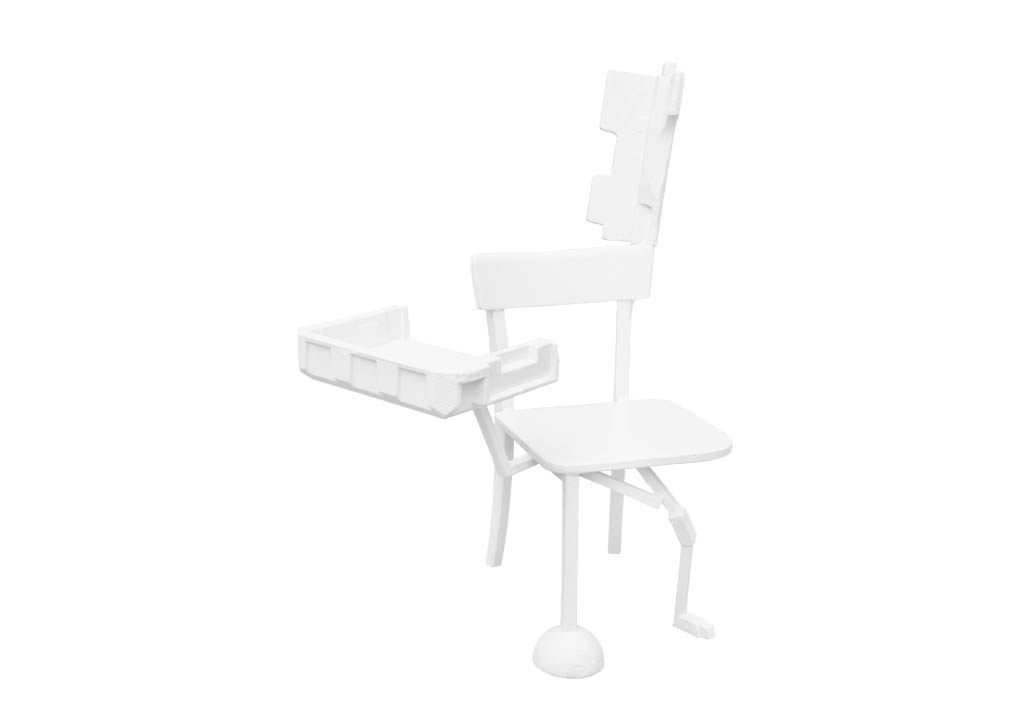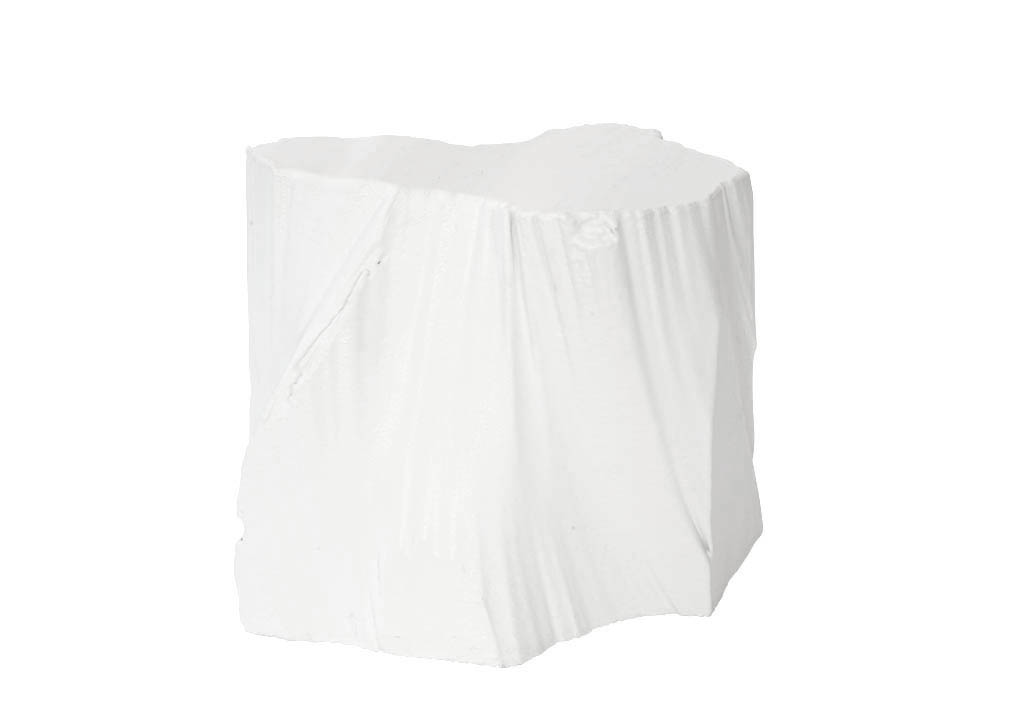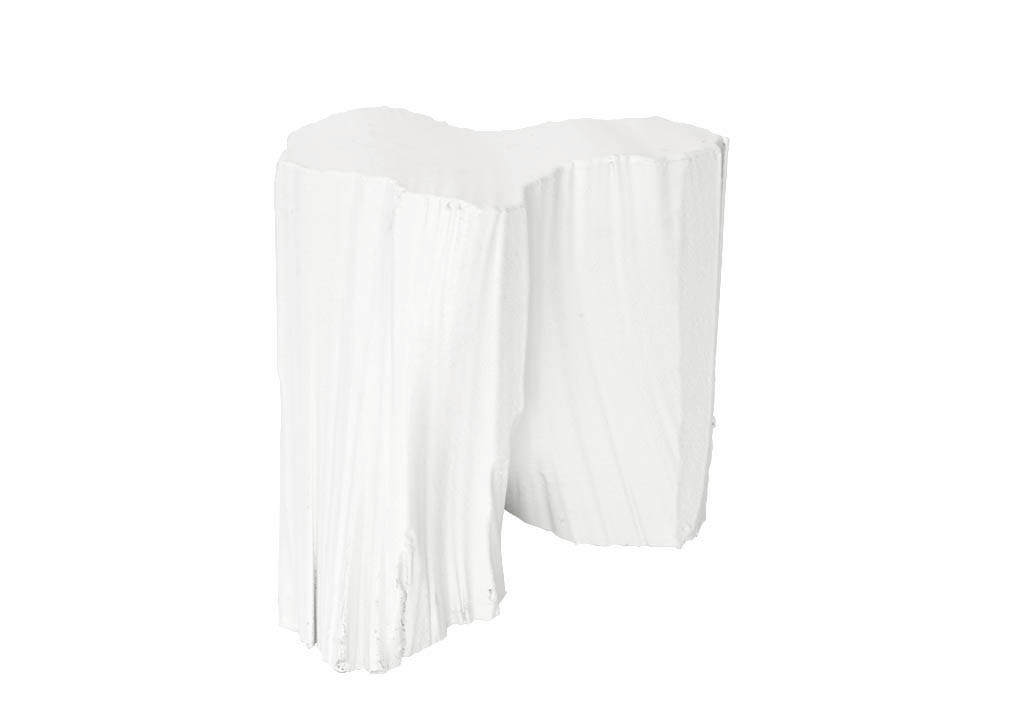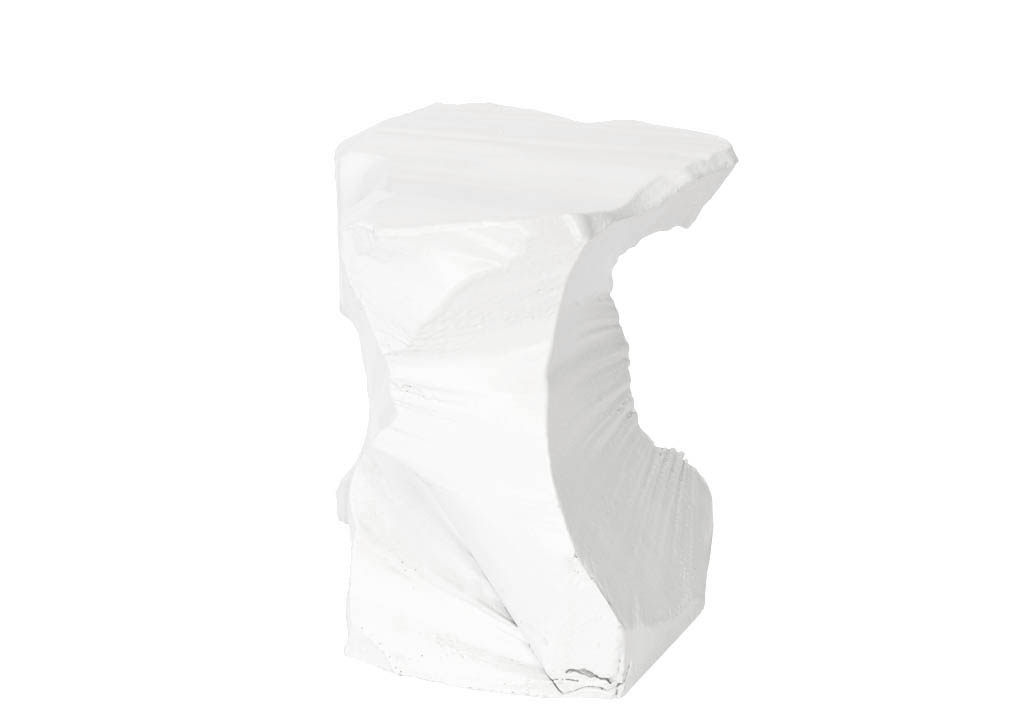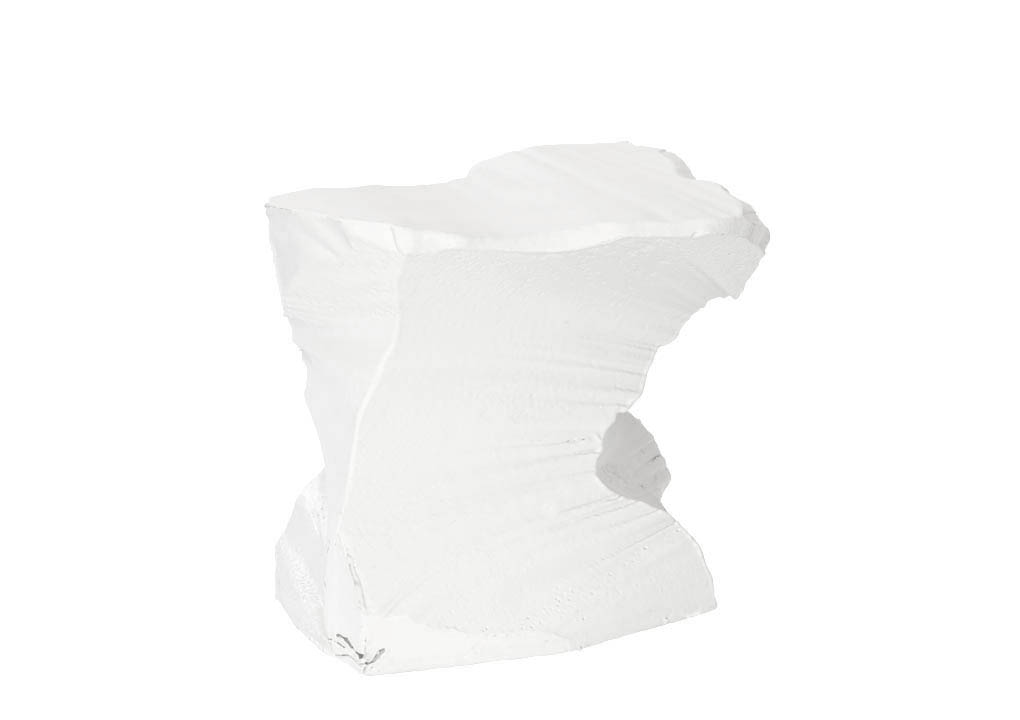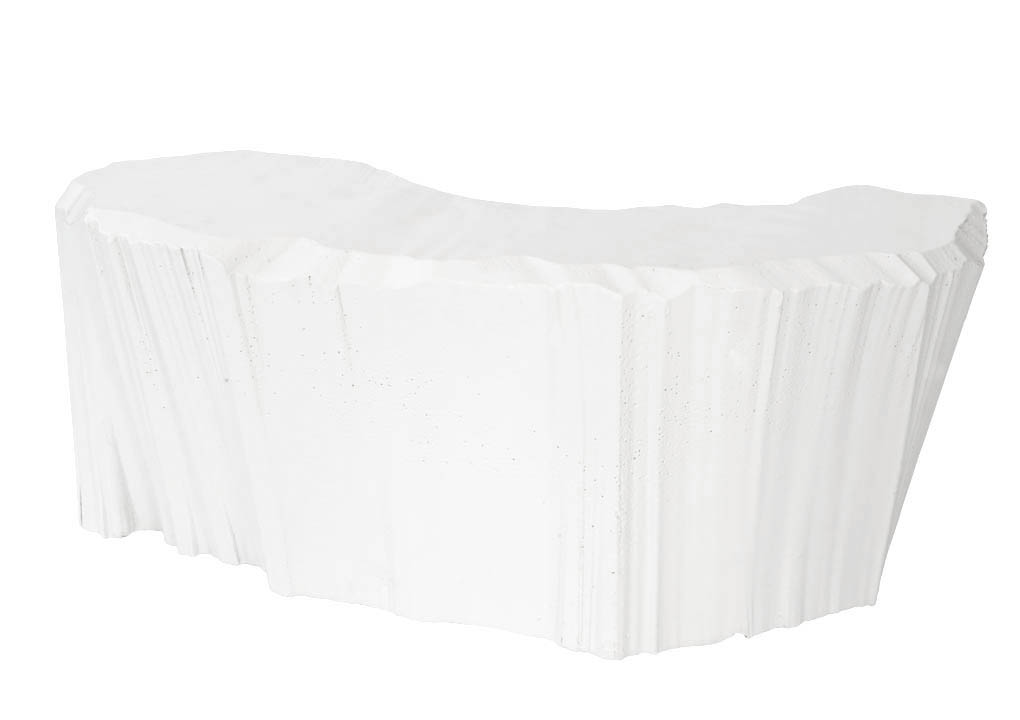 HIGH TEC — LOW TEC Furniture, chairs and stools, 2010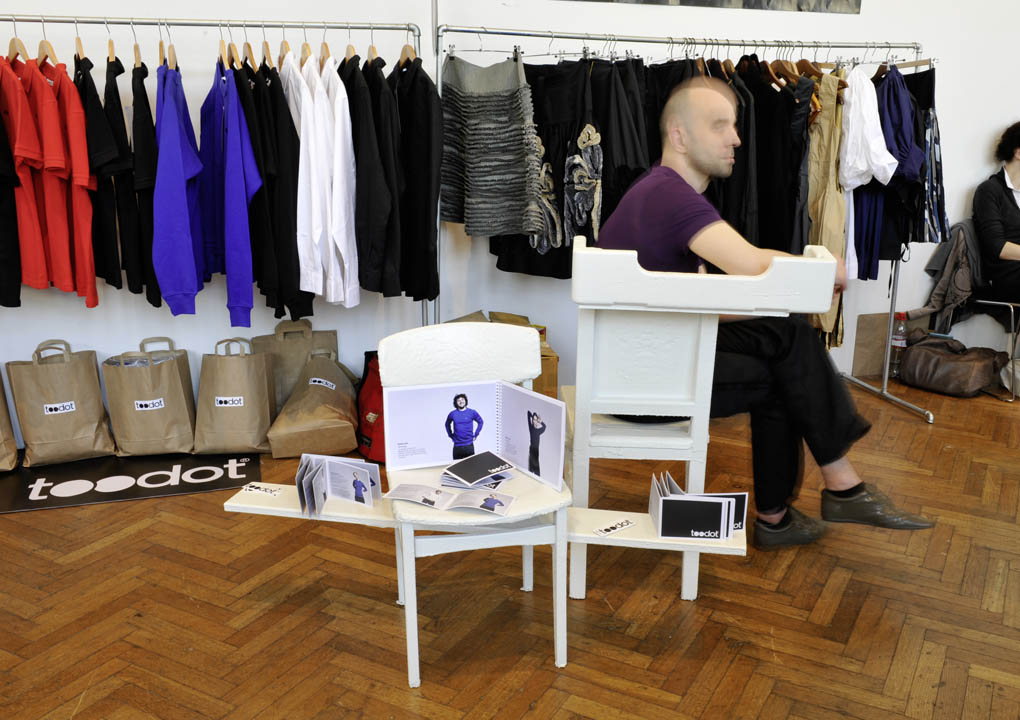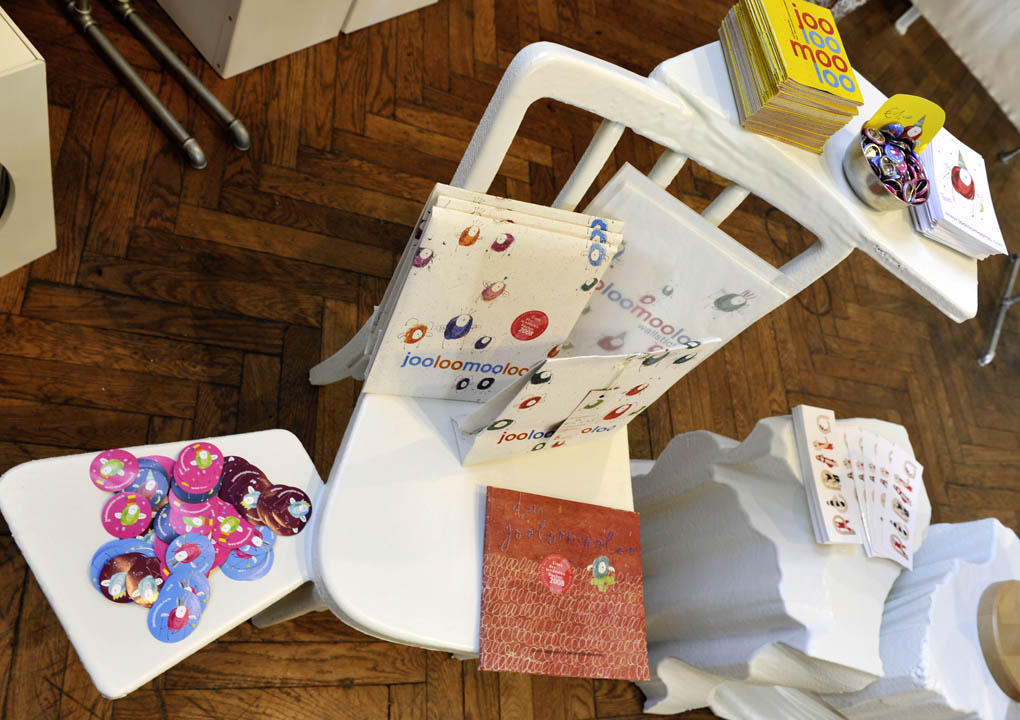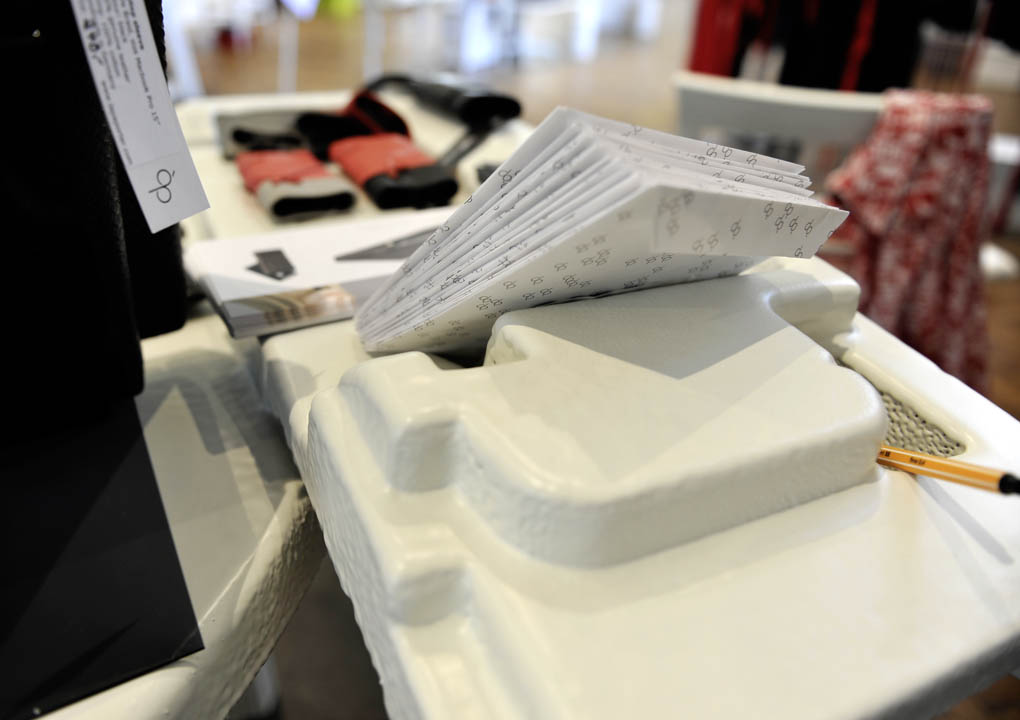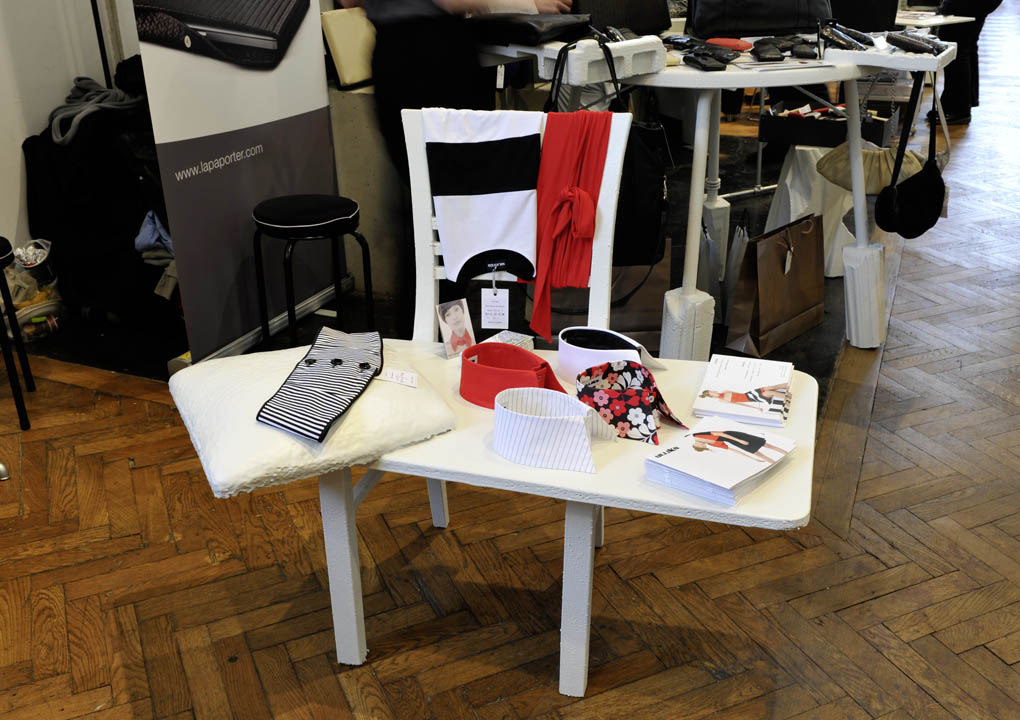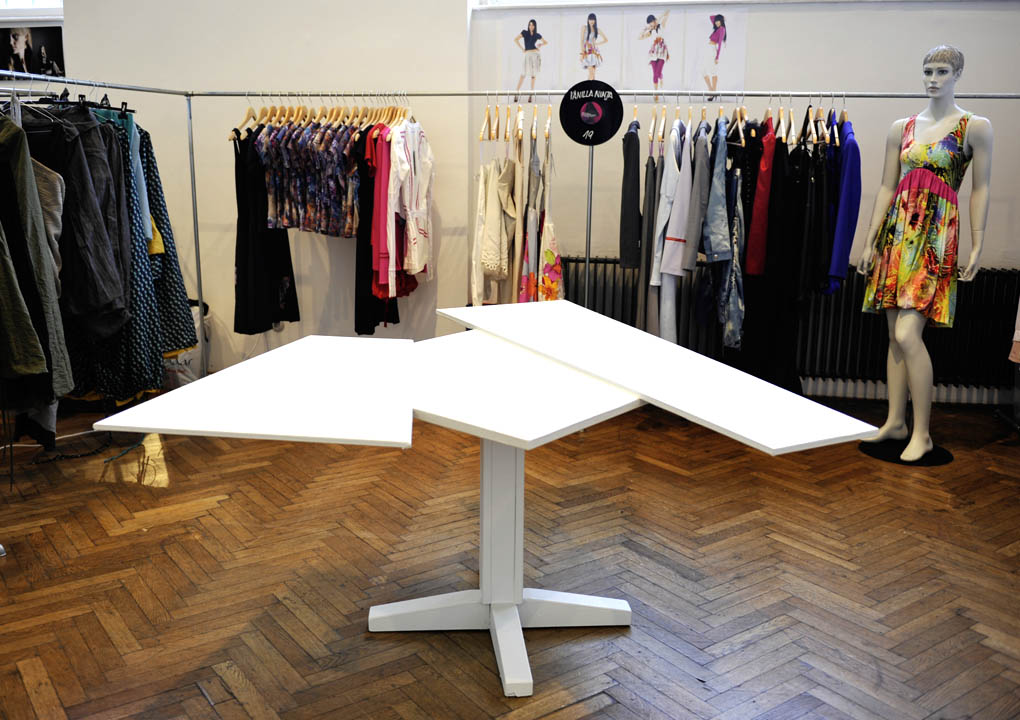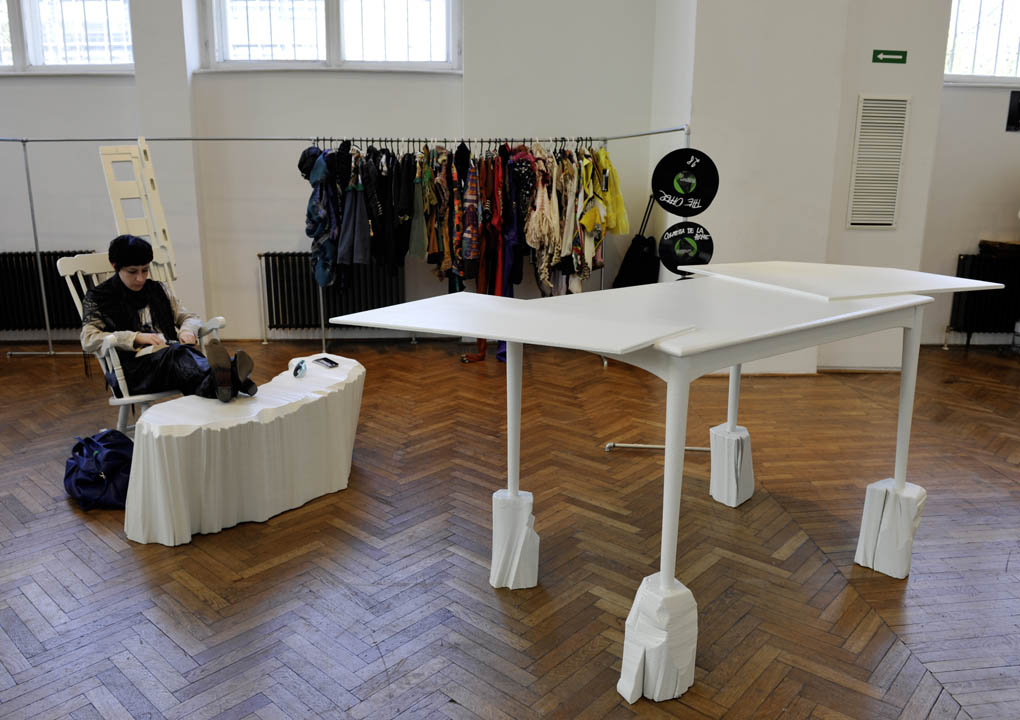 HIGH TEC — LOW TEC Furniture made its public debut as product presentation furniture at the Modepalast (Vienna's leading trade fair for fashion, jewellery and accessories) 2010
HIGH TEC — LOW TEC Furniture, Prater Café – interior design Messe Frankfurt, the whole coffee house was setup with High Tec — Low Tec furniture, Germany 2011 more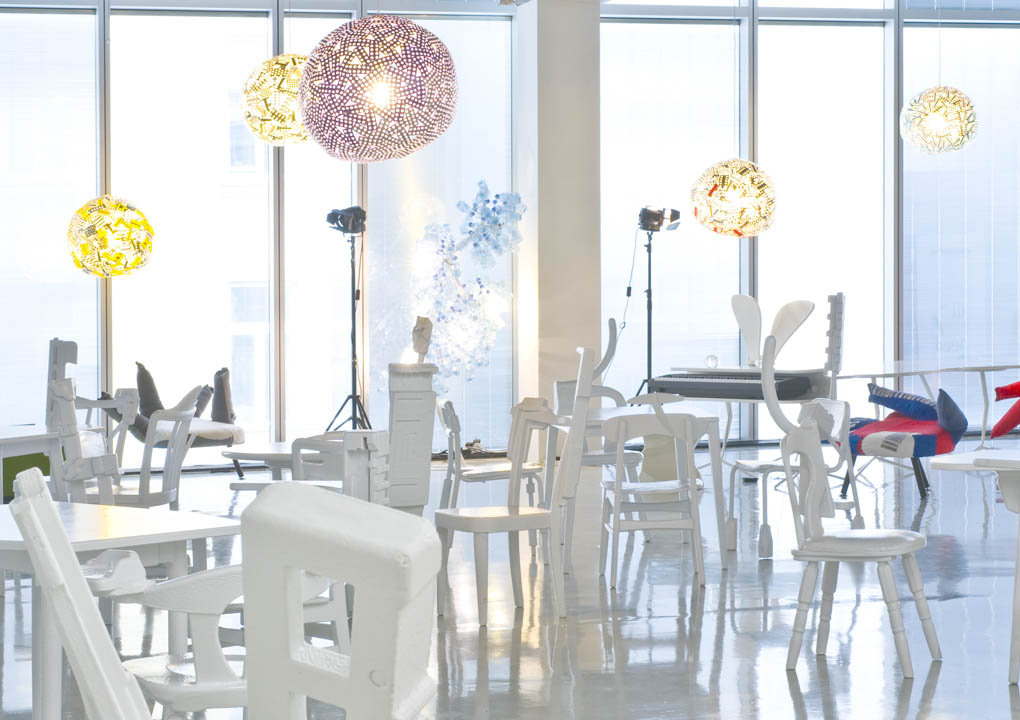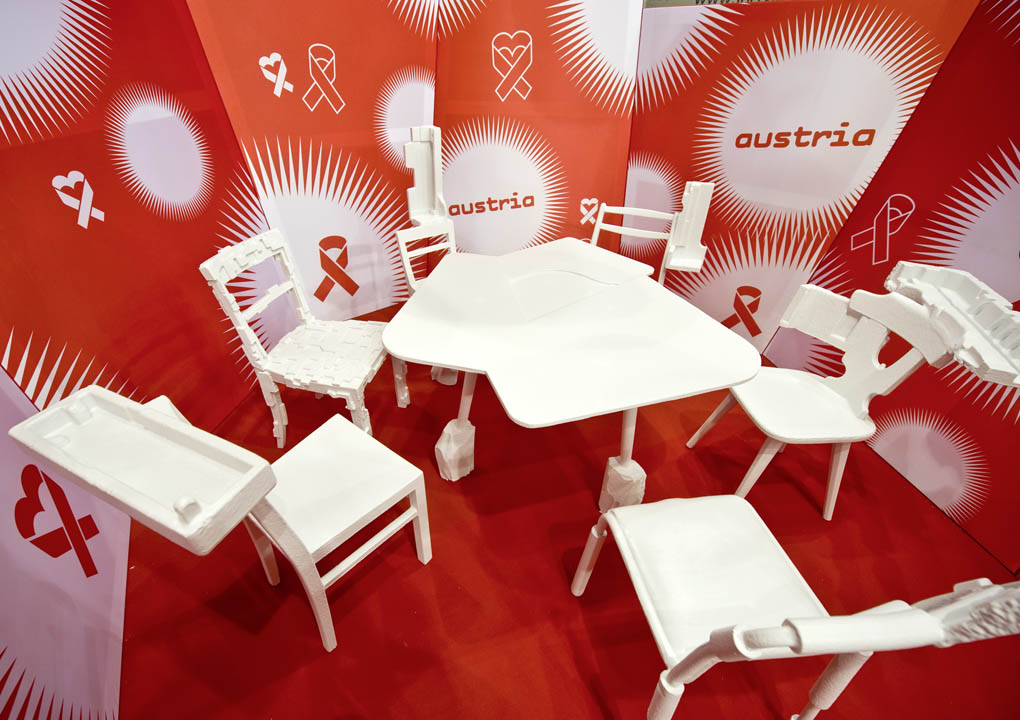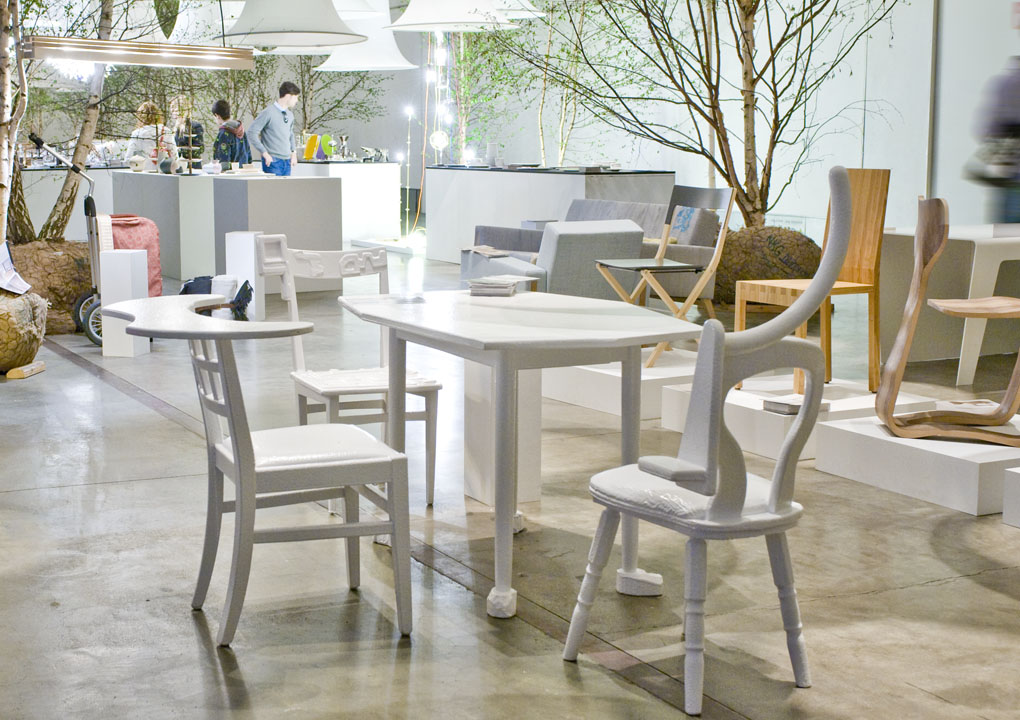 HIGH TEC — LOW TEC Furniture at Stilwerk Design Gallery Engelhorn & Turkiewicz, Vienna 2011
HIGH TEC — LOW TEC Furniture at the WHO Ministerial Conference Vienna, 2013